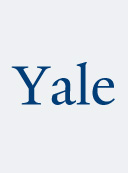 Belief Unbound A Promethan Religion for the Modern World William Pepperell Montague
Series:

Format:

Hardback

Publication date:

10 Sep 1930

ISBN:

9780300135756

Imprint:

Dimensions:

106 pages: 203 x 133mm
Categories:
This volume is based upon the seventh series of lectures delivered at Yale University on the Foundation established by the late Dwight H. Terry of Plymouth, Connecticut, through his gift of an endowment fund for the delivery and subsequent publication of "Lectures on Religion in the Light of Science and Philosophy."
The deed of gift declares that "the object of this Foundation is not the promotion of scientific investigation and discovery, but rather the assimilation and interpretation of that which has been or shall be hereafter discovered, and its application to human welfare, especially by the building of the truths of science and philosophy into the structure of a broadened and purified religion.
The beliefs of men in the past, the author makes clear, were inevitably inspired by their fears of an incomprehensible universe and were derived from their ideas of the supernatural. Science has gradually created a new set of sanctions; and the religion of today, freed from the dread of the unknown, must be formed on this new foundation. Professor Montague proceeds to outline the basis of a philosophy of life reconceived from this point of view, applying to it the term Promethean Religion. It is a volume which will stimulate new thought and discussion, a distinguished addition to the important volumes already published on the Dwight Harrington Terry Foundation.