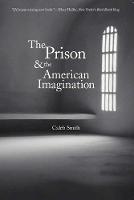 The Prison and the American Imagination Caleb Smith
Series:

Format:

Paperback

Publication date:

26 Apr 2011

ISBN:

9780300171495

Imprint:

Dimensions:

272 pages: 235 x 156mm

Illustrations:

4 b-w illus.

Sales territories:

World
Categories:
How did a nation so famously associated with freedom become internationally identified with imprisonment? After the scandals of Abu Ghraib and Guantanamo Bay, and in the midst of a dramatically escalating prison population, the question is particularly urgent. In this timely, provocative study, Caleb Smith argues that the dehumanization inherent in captivity has always been at the heart of American civil society.
Exploring legal, political, and literary texts—including the works of Dickinson, Melville, and Emerson—Smith shows how alienation and self-reliance, social death and spiritual rebirth, torture and penitence came together in the prison, a scene for the portrayal of both gothic nightmares and romantic dreams. Demonstrating how the "cellular soul" has endured since the antebellum age, The Prison and the American Imagination offers a passionate and haunting critique of the very idea of solitude in American life.
Caleb Smith is Associate Professor of English at Yale University. He lives in New Haven, CT.
"Smith's book is remarkably inventive and wide-ranging with its close interweaving of literature and history, its refusal to rely slavishly on Foucault, its close reading, and its refreshingly lucid style."—Terry Eagleton
?There is no book on literary culture and the ideology of the prison that even approaches this one in terms of historical range and subtlety of argument.??Benjamin Reiss, Emory University
?A beautifully written and haunting book, The Prison and the American Imagination reorients how we think about the penitentiary, solitary confinement, and the living death of incarceration. With depth and great range, it moves with surety and passion from ancient penance to a transcendentalist aesthetic of solitude to the afterlives of captivity in the twentieth century.??Colin Dayan, author of The Story of Cruel and Unusual
?Through this wonderfully rich historical and literary study, Caleb Smith peers into the heart of the U.S. national imaginary and finds there the prison, with its logics of solitude, captivity, confinement, and mortification.??Michael Hardt, Duke University
Winner of the 2009 Samuel and Ronnie Heyman Prize for Outstanding Scholarly Publication or Research, sponsored by the Yale College Dean's Office.
"In Smith's haunting and incisive work?he writes beautifully? he wonders how a nation that has been obsessed by the idea of freedom from its outset could have become so identified with incarceration..." - Jay Parini, Chronicle of Higher Education
"How did we get here? What do our prisons mean to us, the citizens of a nation founded on ideals of personal freedom? What do we expect them to accomplish, and why? These questions lie at the heart of [Smith's] mesmerizing new book..." - Macy Halfor, New Yorker, Book Bench Blog