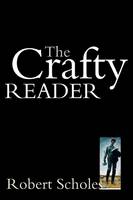 Format:

Paperback

Publication date:

01 Sep 2001

ISBN:

9780300191547

Imprint:

Dimensions:

288 pages: 229 x 152mm

Illustrations:

illus.

Sales territories:

World
Categories:
"I believe that it is in our interest as individuals to become crafty readers, and in the interest of the nation to educate citizens in the craft of reading. The craft, not the art. . . . This book is about that craft."—from the Introduction

This latest book from the well-known literary critic Robert Scholes presents his thoughtful exploration of the craft of reading. He deals with reading not as an art or performance given by a virtuoso reader, but as a craft that can be studied, taught, and learned. Those who master the craft of reading, Scholes contends, will justifiably take responsibility for the readings they produce and the texts they choose to read.

Scholes begins with a critique of the New Critical way of reading ("bad for poets and poetry and really terrible for students and teachers of poetry"), using examples of poems by various writers, in particular Edna St. Vincent Millay. He concludes with a consideration of the strengths and weaknesses of the fundamentalist way of reading texts regarded as sacred.

To explain and clarify the approach of the crafty reader, the author analyzes a wide-ranging selection of texts by figures at the margins of the literary and cultural canon, including Norman Rockwell, Anaïs Nin, Dashiell Hammett, and J. K. Rowling. Throughout his discussion Scholes emphasizes how concepts of genre affect the reading process and how they may work to exclude certain texts from the cultural canon and curriculum.

Robert Scholes is Research Professor of Modern Culture and Media at Brown University. He is the author of many books of literary theory, among them The Rise and Fall of English, Protocols of Reading, Semiotics and Interpretation, Structuralism in Literature, Textual Power, and Hemingway's Genders (coauthor), all published by Yale University Press.

?What kinds of reading practices should be nurtured in American classrooms, and how should they be linked to American history, culture and iconography? The answers offered by Robert Scholes?s new book The Crafty Reader are clear and, in intention, radical.??William Sherman, Times Literary Supplement
?This book continues Robert Scholes?s heroic effort to shift the traditional study of literature toward rhetoric and textuality. The Crafty Reader shows brilliantly that reading the world as a ?text? need not involve any denial of reality.??Gerald Graff, University of Illinois at Chicago
?The Crafty Reader asks the right kind of questions of such texts so that we come to appreciate the craft behind them. . . . Throughout this fascinating set of essays, Scholes maintains a modesty of spirit that matches the clarity and good humor of his style. . . . [A] gem of a book. . . . [Scholes?s] quietly inspiring book should invigorate a whole new generation of English teachers?and readers.??Tom D?Evelyn, Providence Journal
?The essays are thorough, well reasoned, and articulate, and his suggestions on teaching will upend the curriculum. Essential for all teachers of English and librarians and for serious readers and book clubs; both academic and public libraries will want to add this title.??Nancy P. Shires, Library Journal
??My whole intent in this book is to connect the ordinary with the extraordinary: the humble text with the exalted text, the sacred with the profane, the common reader with the uncommon writer, and the common writer with the uncommon reader,? writes literary critic Robert Scholes. He has admirably achieved this intention, especially by paying close attention to texts not usually considered worthy of serious consideration. . . . [E]nlightening.??Barbara Fisher, Boston Sunday Globe