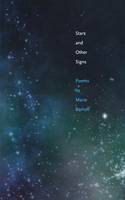 Format:

Paperback

Publication date:

21 Jan 2014

ISBN:

9780300207507

Imprint:

Dimensions:

96 pages: 210 x 140mm

Sales territories:

World
Categories:
These poems, written over fifty years, address such subjects as the celerity of time, old age, art, literary acquaintances, and the author's beloved New England landscape. They delight in sound and form, even as they unsettle and disturb.

Marie Borroff is Sterling Professor of English Emeritus at Yale University. She is both an accomplished scholar and the author of eloquent verse translations of Sir Gawain and the Green Knight, Patience, and Pearl. Her poems have appeared in the New Republic and the American Scholar.

"The purest song is plucked from a taut string. Marie Borroff's instrument is immaculately tuned, and her voice floats above the noisy crowd of contemporary poets: clear, canny, confident. Her work recalls those masters, from Sappho to Frost, who are wise to the world. Her wisdom, shaped by an exhilarating technical virtuosity, both questions and consoles. Her poems are built to last, in the memory and in the heart."—J. D. McClatchy, poet and critic