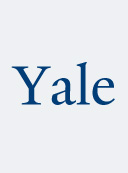 Genetically Modified Democracy Transgenic Crops in Contemporary India Aniket Aga
Series:

Format:

Hardback

Publication date:

25 Jan 2022

ISBN:

9780300245905

Imprint:

Dimensions:

320 pages: 216 x 140mm

Illustrations:

3 b-w illus.

Sales territories:

World
Categories:
How the debate over genetically modified crops in India is transforming science and politics

Genetically modified or transgenic crops are controversial across the world. Advocates see such crops as crucial for the economic and environmental sustainability of farming; critics oppose them on these very grounds. India leads the world in terms of the intensity of democratic engagement with genetically modified crops. Anthropologist Aniket Aga excavates the genealogy of the ongoing debate around the commercial release of transgenic food crops in India, investigating how democracy is transformed when conflicts of interest clash with disputes over truth.
Aniket Aga is an associate professor of environmental studies at Ashoka University in Sonipat, Haryana, India. His research on science, politics, and agrarian change in India has won the 2016 Sardar Patel Prize from UCLA, and the Bharadwaj-Wolf prize 2019-2020 from the Journal of Peasant Studies.