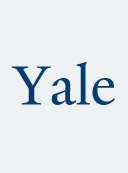 Alain Locke and the Visual Arts Kobena Mercer
Series:

Format:

Hardback

Publication date:

26 Apr 2022

ISBN:

9780300247268

Imprint:

Dimensions:

232 pages: 254 x 178mm

Illustrations:

48 color + 72 b-w illus.
Categories:
A fresh perspective on the influential critic, offering new ways of understanding the art of the Harlem Renaissance

Critic and theorist Alain Locke (1885–1954) was a foundational figure of the Harlem Renaissance who argued that changing self-perceptions among Black artists and writers would alter America's view of itself as a whole. Offering a new interpretation of Locke's influential writings, Kobena Mercer focuses on the importance of cross-cultural entanglement and positions the philosopher as an advocate for an Afromodern aesthetic that drew from both formal experiments in Europe and the iconic legacy of the African past. Mercer considers Locke's understudied 1940 picture book, The Negro in Art, a global history of the Black image, and argues for the significance of Black queer practices within the history of modernism. With this book—a deft blend of philosophy, cultural studies, and art history, enlivened with illustrations by artists including Richmond Barthé, Aaron Douglas, and Loïs Mailou Jones—Mercer demonstrates that Locke envisioned modern art as a dynamic space where images and ideas would circulate widely, generating new hybrid forms from the fluid conditions of diaspora.
Kobena Mercer is Charles P. Stevenson Chair in Art History and Humanities at Bard College.
"Kobena Mercer's highly original work virtually defines the field of Locke's views concerning the visual arts and will be indispensable to Locke studies in the future."—Charles Molesworth, Queens College, CUNY


Richard J. Powell

£40.00

Wole Soyinka

£20.00

Darby English

£25.00