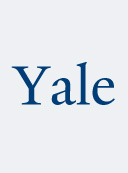 A Beautiful Ending The Apocalyptic Imagination and the Making of the Modern World John Jeffries Martin
Format:

Hardback

Publication date:

10 May 2022

ISBN:

9780300247329

Imprint:

Dimensions:

336 pages: 235 x 156mm

Illustrations:

30 b-w illus.

Sales territories:

World
Categories:
An award-winning historian's revisionary account of the early modern world, showing how apocalyptic ideas stimulated political, religious, and intellectual transformations

In this revelatory immersion into the apocalyptic, messianic, and millenarian ideas and movements that created the modern world, John Jeffries Martin performs a kind of empathic time travel—entering into the psyche, spirituality, and temporalities of a cast of historical actors in profound moments of discovery. He argues that religious faith—Christian, Jewish, and Muslim—did not oppose but rather fostered the making of a modern scientific spirit, buoyed along by a providential view of history and nature, and a deep conviction in the coming End of the World.
 
Through thoughtful attention to the primary sources, Martin re-reads the Renaissance, excavating a religious foundation at the core of even the most radical empirical thinking. Familiar icons like Ibn Khaldun, Columbus, Isaac Luria, and Francis Bacon emerge startlingly fresh and newly gleaned, agents of a history formerly untold and of a modern world made in the image of its imminent end.
John Jeffries Martin is professor and former chair of the Department of History at Duke University. His books include Venice's Hidden Enemies and Myths of Renaissance Individualism. He lives in Hillsborough, NC.
"What does it mean to live near the end of time and await the world's rebirth, as generations of Jews, Christians and Muslims did? A Beautiful Ending is a masterful synthesis of the prognostications of faith, knowledge, and politics on a global stage. Martin's book illuminates one of the enduring themes that shaped the medieval and early modern world."—Paula E. Findlen, Stanford University

"In his elegantly braided analysis of the apocalyptic imagination among Christian, Muslim, and Jewish thinkers, John Jeffries Martin recasts the world-making events of the late medieval and early modern periods. A Beautiful Ending is a beautiful book."—Alan Mikhail, author of God's Shadow: Sultan Selim, His Ottoman Empire, and the Making of the Modern World

"Martin's masterful and wide-ranging study places ideas about the end of the world in their historical context, demonstrating how the apocalyptic imagination allowed historical actors to confront difficult and often frightening circumstances. Their experiences inform our own contemporary historical moment."—Elizabeth Horodowich, New Mexico State University

"A sweeping history of early modern apocalyptic and millenarian thought among Christians, Muslims, and Jews, when the end of history brought expectations of a golden age of peace. Martin provides a powerful history of the hopes and horrors produced by these apocalyptic fantasies with an eye to their continuity into our own times. Few books make early modern history more relevant to the present."—Stuart Schwartz, Yale University

"In his richly detailed new book, John Jeffries Martin advances the striking hypothesis that apocalyptic thinking not only did not go away with the advent of modernity; it was one of the key forces that gave us our modern world. If he's right, much of what we thought we knew bears rethinking."—Benjamin M. Friedman, author of Religion and the Rise of Capitalism