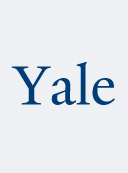 Confronting Climate Gridlock How Diplomacy, Technology, and Policy Can Unlock a Clean Energy Future Daniel S Cohan, Michael E. Webber
Format:

Hardback

Publication date:

10 May 2022

ISBN:

9780300251678

Imprint:

Dimensions:

256 pages: 216 x 140mm

Illustrations:

8 b-w illus.
Categories:
An atmospheric scientist explains why global climate change mitigation and energy decarbonization demand American diplomacy, technology, and policy

Atmospheric scientist and environmental engineering professor Daniel Cohan argues that escaping the gravest perils of climate change will first require American diplomacy, technological innovation, and policy to catalyze decarbonization globally. Combining his own expertise alongside insights from more than 100 interviews with diplomats, scholars, and clean-technology pioneers, Cohan identifies flaws in previous efforts to combat climate change. He highlights opportunities for more successful strategies, including international "climate clubs" and accelerated development of clean energy technologies. Grounded in history and emerging scholarship, this book offers a forward-looking vision of solutions to confronting climate gridlock and a clear-eyed recognition of the challenges to enacting them.
Daniel Cohan is an associate professor of environmental engineering at Rice University in Houston, Texas. He is the recipient of a National Science Foundation CAREER award.
"Daniel Cohan makes a compelling case that the problem of climate change is solvable. Fixing the gridlock on global action requires fixing the gridlock here in the United States of America. Cohan shows how that can be done."—David Victor, Professor of Innovation and Public Policy, the School of Global Policy and Strategy (GPS), UC San Diego

"Daniel Cohan offers an up-to-date and well-researched review of many policy options to reduce greenhouse gas emissions. What separates Confronting Climate Gridlock from other books is its unusual and effective combination of engineering and social science expertise with a policy-heavy focus."—Michaël Aklin, author of Renewables: The Politics of a Global Energy Transition

"Confronting Climate Gridlock is innovative in how it proposes solutions to climate problems using technology, diplomacy, and policy. This topic is timely and evolving."—Venkat Lakshmi, Professor of Engineering Systems and Environment, University of Virginia

"Where an abundance of research narrowly focuses on politics, innovation, governance, and policy, Confronting Climate Gridlock embraces them all, and in doing so makes substantial contributions to critical ongoing debates about decarbonization, negative emissions, timing, scaling, and even justice, equity, and ethics."—Benjamin K. Sovacool, author of Global Energy Justice

"Cohan maps out a way forward with an eye toward problem-solving rather than finger-pointing, blaming, or shaming. The inspiration and skills that gave us the benefits of modern energy—necessity as the mother of invention combined with innovation, geology, chemistry, physics, engineering, enabling policies, and modern market designs— might also be what is needed to get us out of this mess."—From the foreword by Michael E. Webber