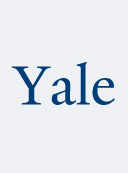 The Capital of Free Women Race, Legitimacy, and Liberty in Colonial Mexico Danielle Terrazas Williams
Format:

Hardback

Publication date:

10 May 2022

ISBN:

9780300258066

Imprint:

Dimensions:

296 pages: 216 x 140mm

Illustrations:

9 b-w illus.

Sales territories:

World
Categories:
A restoration of the agency and influence of free African-descended women in colonial Mexico through their traces in archives

The Capital of Free Women illuminates the history of how free African-descended women accumulated capital in seventeenth-century Mexico. While some women still labored as slaves, a new demographic began to emerge: free Black women of means. Free women in central Veracruz, sometimes just one generation removed from slavery, purchased land, ran businesses, served as influential matriarchs, managed intergenerational wealth, and even owned slaves of African descent.

Using the notarial archives of the region, as well as royal edicts and ecclesiastical sources, Danielle Terrazas Williams explores the lives of Black women across the economic spectrum, evaluates their elite sensibilities, and challenges notions of race and class in the colonial period. More broadly, she asks readers to consider how colonial institutions imagined marginalized people and how race and gender influenced how people navigated imperial demands and religious expectations.
Danielle Terrazas Williams is Lecturer in the School of History at the University of Leeds. She won the Kimberly S. Hanger Prize from the Southern Historical Association for the research and writing of material included in this book.
"Engaging a variety of sources, this robust study offers an important glimpse of the world that free African-descended women made for themselves and their families."—Michele Reid-Vazquez, University of Pittsburgh
 

"Beautifully written and extensively researched, The Capital of Free Women is a welcome addition to the growing field of Afro-Mexican studies and free people of color in the Ibero-American world."—Michelle McKinely, author of Fractional Freedoms
 

"A breathtaking study that places free African-descended women at the nexus of questions about religion, commerce, and the law in colonial Mexico. In revealing their complex strategies and their indefatigable claims to socioreligious legitimacy, Danielle Terrazas Williams has produced a dazzling and important contribution to the history of women, family, race, and slavery in the Americas."—Sophie White, author of Voices of the Enslaved