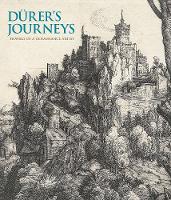 Format:

Hardback

Publication date:

23 Mar 2021

ISBN:

9781857096675

Imprint:

Dimensions:

304 pages: 292 x 241mm

Illustrations:

250 color + b-w illus.
Categories:
Albrecht Dürer's (1471–1528) travels across Europe in the early Renaissance led to a fascinating interchange of ideas with his fellow artists, both northern and southern. This book explores Dürer's extensive influence on his contemporaries and his sources of inspiration, bringing together paintings, drawings, sculptures, glass, and prints by artists he may have encountered along the way. It also examines the complex development of Dürer's own status as an artist entrepreneur and innovator in artistic theory.

Dürer's journal records his pursuit of commissions and details his visits to Italy, Antwerp, Cologne, Brussels, Ghent, and Bruges. During this time he produced a trove of landscapes, portraits, and animal drawings, and studies for larger projects, such as the painting of Saint Jerome that would become his most copied work. Dürer's travels informed some of his most exciting and engaging works, and their visual legacy extended far beyond his lifetime and throughout the continent.
Peter van den Brink is director of the Suermondt-Ludwig Museum, Aachen. Susan Foister is deputy director and director of public programs at the National Gallery, London.