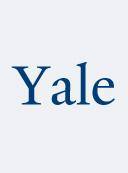 Format:

Paperback

Publication date:

19 Mar 2008

ISBN:

9781857099997

Imprint:

Dimensions:

320 pages: 286 x 248mm

Illustrations:

81 b/w + 159 color illus.
Categories:
New in paperback
This essential book on Raphael traces the evolution of his career from its origins in central Italy to the prestigious patronage of Pope Julius II in Rome.
"Richly illustrated. . . . Strikes a judicious balance between technical expertise—history, attribution, scholarship—and a wider public's interest in how pictures are made, how highly organized workshops such as Raphael's were set up, what people have seen in Raphael in earlier eras, what they themselves should be seeking out, and seeing, in the works on display."—Ingrid D. Rowland, New York Review of Books
Hugo Chapman is Assistant Keeper of Prints and Drawings at the British Museum. Tom Henry is an independent scholar. Carol Plazzotta is Myojin Curator of Italian Renaissance Painting 1500-1600 at the National Gallery, London.
?The National Gallery has published an extremely handsome exhibition catalogue which is really more of a book on Raphael than it is a guide to the exhibition??Literary Review
"For all Renaissance scholars. Essential."?Choice
?Richly illustrated . . . strikes a judicious balance between technical expertise?history, attribution, scholarship?and a wider public?s interest in how pictures are made, how highly organized workshops such as Raphael?s were set up, what people have seen in Raphael in earlier eras, what they themselves should be seeking out, and seeing, in the works on display.??Ingrid D. Rowland, New York Review of Books
?[This book] fills out the story of the development of this sublime master by including, alongside images from the show, pictures of art works that were far too large or too fragile to be transported.??Rachel Campbell-Johnston, The Times (London)
"A significant contribution to Renaissance scholarship."?Jeryldene Wood, Renaissance Quarterly
"[It] will forever change the experts' way of looking at the artistic development of this popular, precocious and progressive genius. . . . The book is certain to be a standard contribution to the history of religious art and psychological and sensuous portraiture."?Chronique