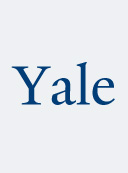 Format:

Paperback / softback

Publication date:

01 Nov 2006

ISBN:

9780892368624

Imprint:

Dimensions:

112 pages: 279 x 210mm

Illustrations:

38 full-colour & 26 b&w illustrations
Categories:
Called the "Rembrandt of the South", Giovanni Francesco Barbieri, known as Guercino (1591-1666) was one of the most versatile and accomplished draughtsmen of the 17th century. His drawings are among the most instantly appealing of any artist. This book investigates the nature of this appeal and looks at what makes Guercino such an extraordinary draughtsman for his period. It examines his ways of working, choices of subject matter, drawing techniques, and media - aspects of his work that have never been studied so directly before. Such an innovative approach yields scholarly insights, as well as making an accessible and appealing volume. "Guercino" literally means 'squint-eyed one' and referred to an eye defect of the artist. Some art historians have hypothesized that his success was born of his determination to overcome his defect, especially the compromise to his depth perception.
Julian Brooks is assistant curator of drawings at the J. Paul Getty Museum since 2004, prior to which he was four years at the Ashmolean Museum, Oxford.He is author of Graceful and True: Drawing in Florence c. 1600 (Oxford, 2003).