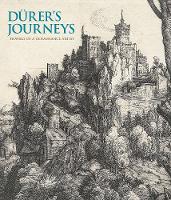 Format:

Hardback

Publication date:

23 Mar 2021

ISBN:

9781857096675

Imprint:

Dimensions:

304 pages: 292 x 241mm

Illustrations:

300 color + b-w illus.
Categories:
In 1520, Albrecht Dürer (1471–1528) left Nuremberg for a year-long journey, settling in Antwerp, the most cosmopolitan city in western Europe. Dürer's travel journal records his pursuit of commissions and details his visits to Cologne, Brussels, Ghent, and Bruges. During this time he produced a trove of landscapes, portraits, and animal drawings, and studies for larger projects, such as the painting of Saint Jerome that would become his most copied worked. This book explores his sources of inspiration, bringing together paintings, drawings, sculptures, glass, and prints by artists Dürer may have encountered along the way. His extensive influence is seen in the works of Joos van Cleve, Quentin Massys, Jan de Beer, Dirk Vellert and Bernard van Orley. The book also assesses the artistic impact of his two earlier journeys across the Alps to Italy, examining artistic exchange and influence in Renaissance Europe.
Susan Foister is deputy director and director of public programs at the National Gallery, London. Peter van den Brink is director of the Suermondt-Ludwig Museum, Aachen