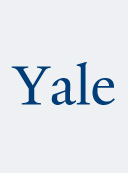 Format:

Paperback

Publication date:

26 Jul 2022

ISBN:

9780300260182

Imprint:

Dimensions:

432 pages: 235 x 156mm

Illustrations:

6 b-w illus.

Sales territories:

World
Categories:
An authoritative selection of the writings of one of the most important early American writers

Cotton Mather (1663–1728) is one of the best-known Puritan writers, but very few people have ever read a significant portion of his work. The sheer volume of Mather's corpus makes it challenging. In his sixty-five years, he was responsible for some of the most important contributions to history, medicine, and theology in the late seventeenth and early eighteenth centuries, in addition to having written some 450 books and pamphlets, hundreds of sermons, and thousands of letters. This wide-ranging volume includes topical selections on autobiography and meditation; New England history; gender, childrearing, and education; natural science and medicine; mercantilism and paper money; biblical interpretation; Salem witchcraft; race, slavery, and servitude; Native Americans and captivity; and pietism, world missions, and millennialism. This reader will serve as both a reference for scholars and a textbook for students and should help bring renewed attention to this important figure.
Reiner Smolinski is professor of English at Georgia State University and general editor of Cotton Mather's Biblia Americana. Kenneth P. Minkema is editor of The Works of Jonathan Edwards and director of the Jonathan Edwards Center at Yale University.
"With its magisterial grasp of previous Mather scholarship and its mastery of Mather's published and unpublished writings (a huge feat in itself), this reader marks the culmination of Mather's intellectual and academic rehabilitation."—Mark Noll, University of Notre Dame